Phoenix Flats Achieves Rapid Occupancy Success
Posted by: Preservation Management, Inc. in General on September 1, 2023
In an impressive feat of community collaboration and determination, Phoenix Flats proudly announced the attainment of its certificate of occupancy on June 30th. 
This achievement was the culmination of intense building efforts, with the news coming just three days before that they had a month to be leased up. The property filled 45 units, all of which were successfully occupied by September 26th.
This swift lease-up process, a mere 88 days for all 45 units, is a testament to the dedication and hard work of the teams involved. What's particularly heartening is that 24 of the new tenants had previously experienced homelessness, highlighting the critical role Phoenix Flats plays in providing stable housing solutions. The project's success, however, was not without its challenges. As the lease-up approached its final stages, all project-based voucher (PBV) units had been allocated, leaving only efficiencies for individuals aged 62 and older.
Many prospective tenants required one-bedroom units or rental vouchers to afford the monthly rent. This led to a substantial influx of daily applications, some of which fell short due to background checks and income criteria. We thank Bridget York for having a 2–4-hour turnaround time when reviewing the files. 
In response to these challenges, the team at Phoenix Flats launched an extensive outreach initiative. They contacted local housing authorities, homeless shelters, and other properties managed by PMI to identify individuals on their waitlists who met the necessary criteria. Remarkably, local housing authorities played a pivotal role in expediting the process by scheduling inspections on short notice. Their responsiveness and cooperation were vital in the successful leasing of Phoenix Flats.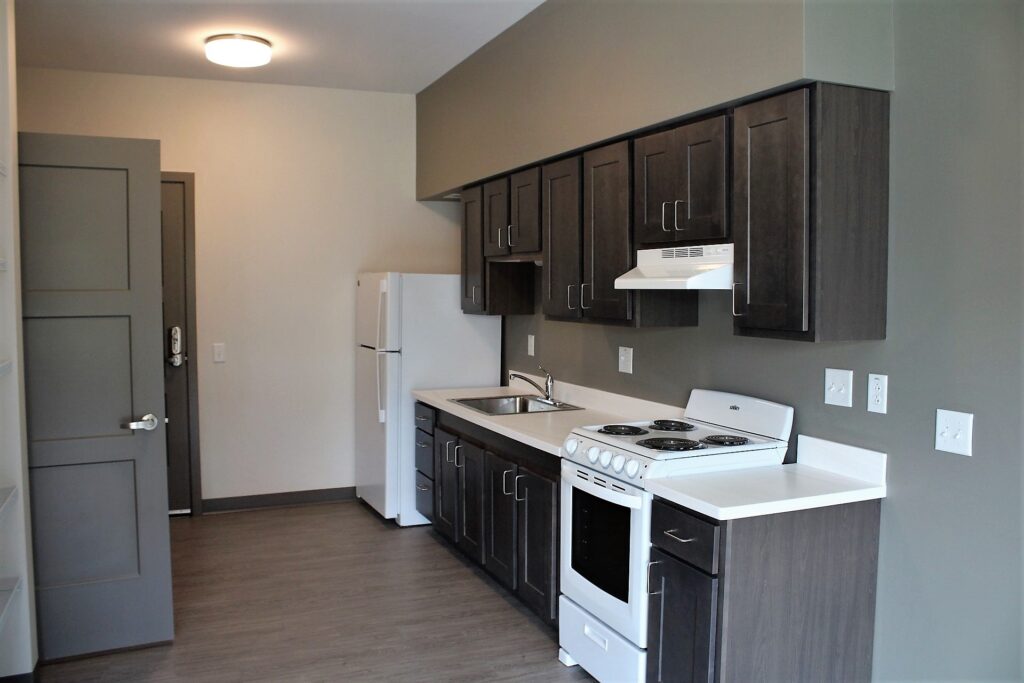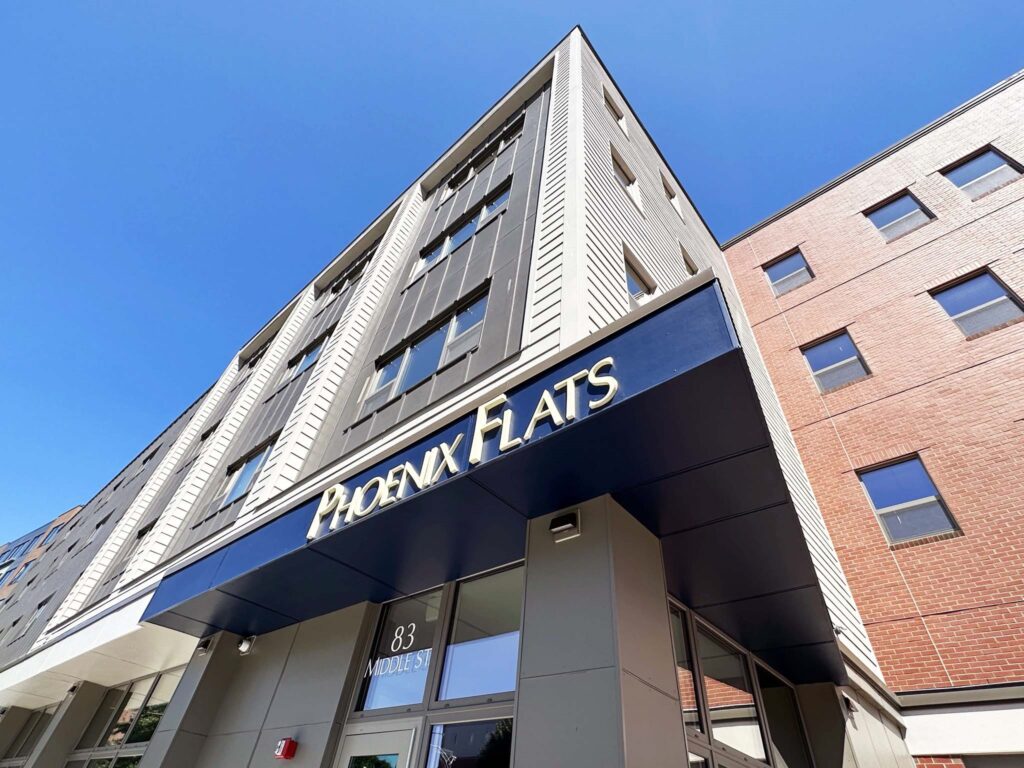 As Phoenix Flats looks to the future, there is hope for further opportunities to provide affordable housing solutions to those in need. This success story is a shining example of what can be accomplished through dedication, teamwork, and a shared commitment to our communities.
Fun Fact! The name Phoenix Flats is a nod to the City of Portland, which has the Phoenix "rising from the ashes" on its seal since Portland burnt down several times and continued to rebuild. Flats were the type of housing found in that area of Portland, ME in the 80s. 
---